About Us


Welcome to wickerfurnituredirect.com.au, one of Australia's leading online furniture stores.

We believe we have the best quality furniture at the lowest prices on the market. That is why we offer our customers no fuss money back guarantee on all purchases.

We are proud to have a diverse range of returning customers, many including display homes, hotels, interior designers and companies.
Why you will love shopping at wickerfurnituredirect.com.au:
Premium quality - 100% satisfaction guarantee
You buy direct from us not middleman website so all enquiries are dealt fast and hassle free
Lowest price guarantee
Your order will be dispatched within 24 hours
Free transit insurance for your piece of mind
Safe and secure payment with credit cards or PayPal
Instant live support
We use specialised furniture delivery to make sure your products are cared for during delivery
We have already delivered thousands of furniture to our happy customers
How we can offer you the lowest prices:
We buy direct from manufacturers
We sell direct from our warehouse so you don't pay for expensive middlemen and retail rental costs
Due to our high sale volume, we make great deals with our manufacturers to get the best quality products at the lowest prices
Due to our high sale volume, we are able to make great deals with major courier companies to give you cheap specialised furniture delivery cost



We pride ourselves on superlative customer service and outstanding value for money quality furniture. Having already served over a thousand of happy customers, we will make sure that we continue to offer you the best buying experiences from us.

We understand that our customers love a great deal without compromising on quality. That is why we work with only the best manufacturers to bring you their products by the container full straight into our warehouse, so you don't pay any middleman. That's right, all savings are passed onto you!

We are so confident with our quality so much so we're offering 100% satisfaction guarantee on all our products.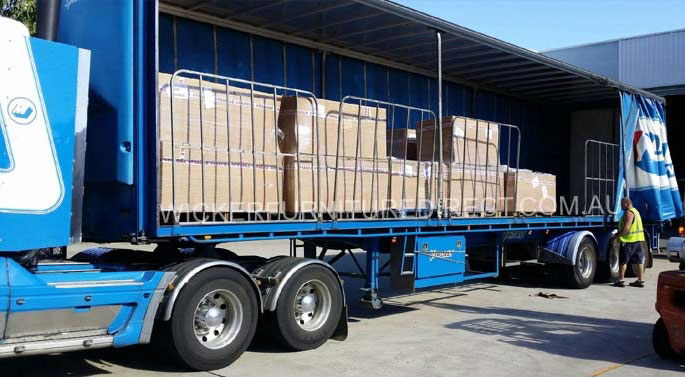 Dispatching another truckload to our customers